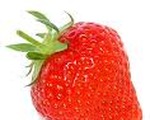 Prep: 45 min
Cook Time: 12 min
Total: 57 min
Serving: 6
Strawberry Shortcake Bowl is made with fresh strawberries and flaky biscuits.
Ingredients
2 pints fresh strawberries, sliced
sugar
1-1/2 teaspoons ground cinnamon
1 package refrigerated flaky biscuits
1/4 cup butter, melted
1/2 cup pecans, chopped
1 pint vanilla ice cream
Directions
Combine strawberries and sugar to taste in bowl, mixing well. Chill for 30 minutes.
Combine cinnamon with 1/4 cup sugar in small bowl; set aside.
Separate each biscuit into 2 thinner biscuits by pulling layers apart. Brush both sides with butter. Dip in sugar mixture. Place 1 inch apart on buttered baking sheet. Press pecans into tops of biscuits.
Bake at 400 degrees F for 10 to 12 minutes.
Line a large serving bowl with several biscuits. Spoon half the strawberries over biscuits. Spoon in ice cream and remaining strawberries. Top with remaining biscuits.