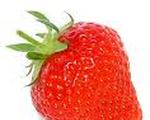 Prep: 2 hr 45 min
Cook Time: 15 min
Total: 3 hr
Serving: 6
Serve Strawberry Mousse at your next elegant dinner party.
Ingredients
1 package frozen sliced strawberries, thawed and drained, reserve juice
1 envelope unflavored gelatin
1 cup heavy cream
1/2 cup sugar
1 teaspoon vanilla
Directions
Put reserved juice in a measuring cup and add enough cold water to make 1 cup of liquid. Soften the gelatin in this liquid for 5 minutes, then add 1 cup of boiling water and stir until the gelatin is dissolved. Add strawberries. Cool the mixture for 30 minutes or until slightly thickened.
Meanwhile whip the cream until slightly thickened. Add the sugar gradually, beating constantly, until the cream is thick. Add the vanilla. Fold the whipped cream into the strawberry and gelatin mixture. Pour into a fancy mold. Chill in refrigerator for 2 hours or until firm.