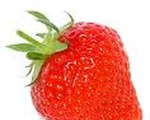 Prep: 20 min
Cook Time: 10 min
Total: 30 min
Serving: 6
Strawberry Fields Pie is made with fresh strawberries.
Ingredients
1 cup sugar
3 tablespoons cornstarch
2 tablespoons light corn syrup
pinch of salt
2 teaspoons strawberry gelatin
red food coloring
3 cups fresh strawberries, washed, drained
1, 8-inch baked pie shell
whipped cream
Directions
Combine first 4 ingredients and 1 cup water in saucepan. Cook over low heat until thick and clear, stirring constantly.
Cool slightly and add gelatin and food coloring, stirring to dissolve. Arrange strawberries in baked pie shell. Pour glaze over top. Top with whipped cream and additional strawberries, if desired.