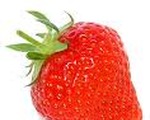 Prep: 1 hr 15 min
Cook Time: 12 min
Total: 1 hr 27 min
Serving: 6
Strawberry Delight Roll is filled with whipped cream and fresh strawberries. Delightful is an understatement!
Ingredients
1 cup cake flour, sifted
1 teaspoon baking powder
1/4 teaspoon salt
3 eggs
3/4 cup sugar
1 tablespoon frozen concentrated orange juice, thawed
confectioners' sugar
1/2 teaspoon almond extract
2 cups whipping cream, whipped
2 pints sliced fresh strawberries, sweetened to taste
Directions
Line a greased 10 x 15 x 1-inch jelly roll pan with greased and floured waxed paper. Sift first 3 ingredients together.
Beat eggs in bowl until thick. Add sugar gradually, beating until very thick and creamy. Beat in orange juice and 2 tablespoons water. Add flour mixture gradually, beating until smooth. Pour batter into prepared pan, spreading into corners.
Bake at 375 degrees F for 12 minutes.
Invert cake onto towel dusted with confectioners' sugar. Roll up and cool completely.
Blend 1/2 cup confectioners' sugar and almond extract with whipped cream. Unroll cake. Trim crust for edges. Spread with half the whipped cream mixture. Spoon 3/4 of the strawberries over whipped cream.
Re-roll cake and place seam side down on serving plate. Top with remaining whipped cream and strawberries.