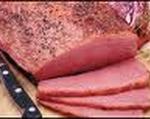 Prep: 30 min
Cook Time: 2 hr
Total: 2 hr 30 min
Serving: 8
Stew Espanola is a mixed meat stew influenced by Spanish flavors.
Ingredients
2 pounds fresh beef brisket
1/4 pound salt pork, rind removed
1, 3 pound broiler-fryer chicken, cut up
4 parsley sprigs
4 carrots, cut in 1 inch chunks
1 large onion, chopped
4 large leeks, chopped
1 bay leaf
salt
1 tablespoon garlic, minced
1/2 teaspoon pepper
6 chorizos
1 small head cabbage, cut into 8 wedges
8 small potatoes, peeled
1, 16 ounce can chickpeas, drained
2 cups spaghetti, cooked
Directions
In a 2 gallon kettle over high heat, heat 3 quarts water, beef brisket and salt pork to boiling, skimming off foam and fat as they rise. Reduce heat to low and simmer, covered for 1 hour. Add chicken, carrots, parsley, onion, leeks, bay leaf, 2 tablespoons salt, garlic and pepper. Simmer, covered for 30 minutes.
Add chorizos, cabbage and potatoes to kettle. Place chickpeas in cheesecloth and tie ends together; add to kettle. Simmer, partially covered, for 30 minutes or until vegetables are fork tender. Discard bay leaf.
To serve, slice meat on a carving board and arrange slices on a platter with chicken placing chickpeas in the center. Keep warm.
Place vegetables on another platter; keep warm. To make soup, strain cooking broth; add noodles and salt to taste and heat. Serve soup as a first course; then meats and vegetables as a main course.