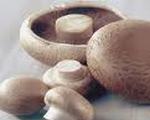 Prep: 15 min
Cook Time: 25 min
Total: 40 min
Serving: 6
Spinach and Mushroom Enchiladas will please any vegetarian who loves Mexican flavors.
Ingredients
1 tablespoon vegetable oil
1 cup carrot, peeled and chopped
1/2 cup onion, chopped
1 garlic clove, chopped
3 cups fresh spinach, chopped
2 cups fresh mushrooms, sliced
2, 10 ounce cans enchilada sauce
1/4 cup vegetable oil
12, 6 inch corn tortillas
1 1/2 cups Monterey Jack cheese, shredded
Directions
Preheat oven to 350 degrees F.
Heat 1 tablespoon vegetable oil in large skillet over medium-high heat. Add carrot, onion and garlic; cook stirring frequently, for 3 to 4 minutes or until carrot is crisp tender. Add spinach and mushrooms; cook for 2 to 3 minutes or until spinach is cooked through and mushrooms are soft. Stir in 1/2 cup enchilada sauce. Pour remaining enchilada sauce in small skillet; heat until warm.
Heat 1/4 cup vegetable oil in separate small skillet over medium-high heat for 2 to 3 minutes. Pass tortillas, using tongs, through hot oil to soften; add more oil if needed. Place on paper towels to drain. Pass tortillas through enchilada sauce in skillet.
Place 1/4 cup vegetable mixture and 1 tablespoon cheese down center of each tortilla; roll up. Place seam-side down in a 9 by 13 inch baking dish. Top with remaining enchilada sauce; sprinkle with remaining cheese. Bake for 10 to 12 minutes or until heated through and cheese is melted.