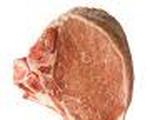 Prep: 20 min
Cook Time: 15 min
Total: 35 min
Serving: 6
Spicy Pork and Tofu is quick to fix for a delicious Asian inspired meal.
Ingredients
1 pork loin tenderloin, whole
1/4 cup soy sauce
1 tablespoon cornstarch
3 tablespoons dry sherry
1 gingerroot, minced and peeled
1/2 teaspoon sugar
1/4 teaspoon cayenne
4 medium celery stalks
2 medium carrots
1 small onion
1, 16 ounce container firm tofu
vegetable oil
1/4 teaspoon salt
Directions
Cut pork tenderloin crosswise into 1/8 inch thick slices. In medium bowl, mix pork, soy sauce, cornstarch, sherry, ginger, sugar and cayenne; set aside.
Cut celery into 3 inch long matchstick thin strips. Thinly slice carrots and onion. Set vegetables aside. Drain tofu and pat dry with paper towels; cut tofu lengthwise in half; then cut each half crosswise into 1/2 inch slices; set aside.
In 12 inch skillet over medium-high heat, in 2 tablespoon hot oil, cook celery, carrots, onion and salt, stirring quickly and frequently, until vegetables are crisp-tender, about 3 minutes. Spoon vegetables into a bowl.
In same skillet over high heat, in 3 tablespoons more hot oil, cook pork mixture about 3 minutes or until pork loses its pink color and is tender, stirring quickly and frequently. Add vegetables and tofu to skillet; stir gently until mixture is heated through. If mixture is too thick, stir in a little water to thin to desired consistency.