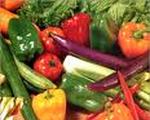 Prep: 35 min
Cook Time: 10 min
Total: 45 min
Serving: 6
Have your ingredients prepared in advance and in a quick 10 minutes Speedy Gonzalez Fajitas will be ready. Serve family style with a variety of toppings and let everyone roll their own fajitas.
Ingredients
flour or corn tortillas
2 pounds flank steak
1 green pepper, sliced in 1/2 inch wide strips
1/2 red onion, sliced
1 1/2 teaspoons chili powder
1 teaspoon garlic powder
1 teaspoon onion powder
1 teaspoon Mexican oregano
1 teaspoon cumin
1 teaspoon freshly ground black pepper
1/2 cup extra virgin olive oil
Directions
Slice flank steak into three inch strips approximately 3/4 inch wide.
Mix spices together in a small bowl.
Pour olive oil into a large bowl; add spices and mix well. Add meat, pepper and onion; coat well. Let marinate for 10 minutes.
Heat a large skillet on medium-high. When hot, add meat and veggies.
Stir constantly and cook until veggies are soft and meat is cooked to desired doneness, about 10 minutes. Serve on tortillas with toppings such as sour cream, cheese, green onions, guacamole and black beans.