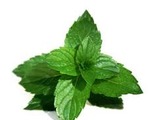 Prep: 20 min
Cook Time: 25 min
Total: 45 min
Serving: 10
Spearmint Walnuts are an unique and flavorful candy that will have everyone begging for more.
Ingredients
1 cup sugar
1/4 teaspoon salt
1 tablespoon light corn syrup
6 marshmallows
3/4 teaspoon mint extract
food coloring, optional
4-1/2 cups walnut halves
Directions
Combine the first 3 ingredients with 1/3 cup water in a saucepan. Cook to soft-ball stage, 240 degrees on a candy thermometer.
Remove from heat. Blend in marshmallows and mint until melted. Stir in food coloring and walnuts until coated. Pour onto waxed paper and separate.