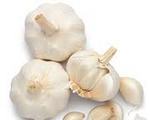 Prep: 35 min
Cook Time: 45 min
Total: 1 hr 20 min
Serving: 4
Smoky Skirt Steak Roll is filled with cheese and poblano chiles.
Ingredients
2 1/2 pounds skirt steak, pounded to 1/4 inch thick
1/3 cup red wine vinaigrette dressing
1/4 cup fresh lime juice
3 cloves garlic, minced, divided
1 tablespoon olive oil
1/2 cup onion, diced
1/2 cup red bell pepper, diced
1 poblano chile, roasted, peeled, seeded, diced
1 1/2 cups Mexican cheese blend, shredded
Directions
Place steak in a large resealable plastic bag. In a small bowl, whisk dressing, lime juice and two thirds of the garlic; pour mixture into bag. Seal and refrigerate at least 4 hours.
Heat oil in a large skillet over medium heat until hot. Add onion, pepper, poblano and remaining garlic; cook for 4 minutes or until just tender. Transfer vegetables to a bowl. Cool 15 minutes. Add cheese and mix.
Remove steak from marinade; discard marinade. Pat steak dry with paper towels. Spread vegetable-cheese mixture on steak up to 1/2 inch of edges. Starting at narrow end, roll up steak. Tie roll with kitchen string.
Preheat grill to medium; leave one burner off. Place steak roll over indirect heat; grill 30 to 40 minutes or until thermometer reads 145 degrees F in center. Remove steak from the grill; let stand 10 minutes. Remove string and slice.