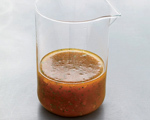 Prep: 10 min
Cook Time: 25 min
Total: 35 min
Serving: 4 Servings
This tasty and luxurious soup is made from a reserved ham rind and corn cob homemade stock. Serve this delicious modern-American dish with slices of fresh sourdough bread with butter.
Ingredients
4 ears of corn, kernels cut off and cobs reserved
1 tablespoon vegetable oil
3 cups water
1 onion, cut into 1/4-inch dice
1-1/2-pound piece of ham - rind removed and reserved, ham cut into 1/4-inch dice
2 cups heavy cream
1 pound baking potatoes, peeled and cut into 1/2-inch dice
Sea salt and freshly ground pepper
Directions
Working over a bowl, press the back of a knife up and down the reserved cobs to release any small pieces of corn and juices.
Place the vegetable oil into a soup pot over medium heat. Once the oil begins to shimmer, stir in the onion and cook for 6 minutes, and then add the water, ham rind and the corn cobs, as well as any accumulated juices from the bowl. Cook the mixture for 6 minutes and then remove the ham rind and the corn cobs.
Stir in the cream and then add the potatoes; simmer the mixture for 5 minutes before adding the corn kernels and the ham. Sprinkle the mixture to taste with salt and pepper and then cook for 5 minutes more. Serve hot.