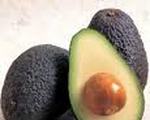 Prep: 20 min
Cook Time: 10 min
Total: 30 min
Serving: 4
Shrimp Salad in Avocado Halves is a festive way to usher in Spring.
Ingredients
2 hard boiled eggs, shells removed
1 pound medium shrimp, peeled and deveined
salt
1 large stalk celery, diced
1/2 cup mayonaise
1 tablespoon milk
1 tablespoon lemon juice
1/2 teaspoon paprika
lettuce leaves
2 medium avocados
1 medium tomato, cut into 8 wedges
Directions
In 2 quart saucepan over high heat, heat 2 inches water and 1 teaspoon salt to boiling. Add shrimp; heat to boiling. Reduce heat to low; cook shrimp 1 minute or until tender; drain. Place shrimp in large bowl.
Dice eggs; place in large bowl with shrimp. With rubber spatula, gently stir in celery, mayonaise, milk, lemon juice, paprika and 3/4 teaspoon salt until blended.
Line four chilled salad plates with lettuce leaves. Cut each avocado lengthwise in half; remove seed and peel. Place one avocado half on each plate. Spoon shrimp salad into avocado halves. Arrange 2 tomato wedges alongside each serving of avocado.