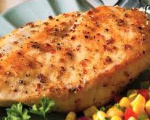 Prep: 10 min
Cook Time: 1 hr
Total: 1 hr 10 min
Serving: 6 servings
Boiled savory chicken dinner.
Ingredients
1 2 1/2 pound fryer
1/4 cup bacon fat
1/3 cup green peppers, chopped
1 onion, chopped
1 clove garlic, minced
2 cups tomatoes, stewed
1 cup tomato sauce
1 teaspoon salt
1/2 teaspoon pepper
1/4 teaspoon celery seeds
2 bay leaves
Directions
Chop the fryer into 6-8 pieces and brown in the fat. Drain.
Cook the peppers, onion and garlic until slightly wilted. Stir in the tomatoes, tomato sauce, salt, pepper, celery seed and bay leaves and bring to a boil.
Add the chicken, baste and cover. Simmer for 40-50 minutes. Serve with rice.