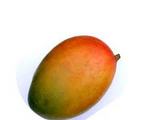 Prep: 1 hr 10 min
Cook Time: 20 min
Total: 1 hr 30 min
Serving: 4
Entice your guests with the island flavors in Sauteed Caribbean Pork. Serve with brown rice and mixed vegetables for a superb dinner.
Ingredients
2, 8 ounce pork tenderloins
1 tablespoon butter
1/4 cup dry sherry
1/2 cup chicken stock
fresh cilantro, chopped
pepper to taste
1 large mango, peeled in 6--3 x 1/2 inch strips
1 cup fresh pureed mango
Directions
Cut 6 strips from mango, remove pit and puree remaining mango. Reserve puree for sauce.
Butterfly the pork. Make a lengthwise cut down one side of the meat, cutting halfway through. Open as if a book. Make another lenghtwise cut down the center of each cut side, cutting 1/3 through. Press to flatten. Season with pepper.
Place mango slices down the center of meat. Fold meat in half to enclose filling. Tie pork with string to hold closed. Cover and refrigerate up to 4 hours.
Melt butter in a large pan over medium heat. Add pork and saute until golden brown on all sides and cooked through, about 15 minutes. Transfer to a platter and keep warm.
Add sherry to pan and cook 2 minutes. Whisk in chicken stock and boil for 2 minutes. Stir in reserved mango puree. Cook until heat through, stirring. Divide sauce between plates, Slice pork and arrange on sauce. Sprinkle with fresh chopped cilantro.