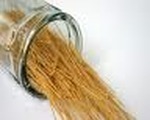 Prep: –
Cook Time: 15 min
Total: 15 min
Serving: 4 servings
Quick and easy spaghetti dinner.
Ingredients
1 (8 ounce) packaged spaghetti dinner
3/4 pound ground beef
1 (8 ounce) can seasoned tomato sauce
1 (8 ounce) can spghetti sauce with meat
1 (3 ounce) can broiled sliced mushrooms, drained
Directions
Prepare the spaghetti noodles according to the directions.
Brown the meat, drain excess fat. Add the seasonings from the package dinner and all the remaining ingredients. Simmer for 5 minutes. Serve over noodles.