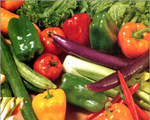 Prep: 10 min
Cook Time: 15 min
Total: 25 min
Serving: 8
Inspired by Spanish flavors, Sardine Appetizers are served cold with crackers.
Ingredients
1 green bell pepper
2, 3 3/4 ounce cans sardines
1/2 cup tomato sauce
black pepper
2 eggs, hard cooked, cut into slices
Directions
Preheat oven to 400 degrees F. In oven, roast green pepper until skin puckers and turns brown, about 15 minutes. Peel skin and discard seeds and core.
Drain sardines or paper towels; arrange in a single layer on a platter. Pour tomato sauce over fish; sprinkle with black pepper. Slice green pepper and arrange with egg slices on top of tomato sauce. Serve cold with crackers.