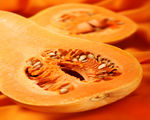 Prep: –
Cook Time: –
Total: –
Serving: 4
yummy
Ingredients
1 (1 pound) butternut squash, peeled, seeded, cut into 1/2-inch cubes
2 teaspoons olive oil
2 teaspoons pumpkin-pie spice mix
2 Granny Smith apples, cored and cut into 1/2-inch cubes
1 tablespoons apple cider vinegar
1/4 cup real maple syrup
1/4 cup chopped pecans
Directions
Preheat oven to 400 degrees F. and grease a large baking sheet. In a large bowl, mix squash with oil, salt, pepper and pumpkin pie spice, tossing to coat.
Spread squash on prepared baking sheet and roast 15 minutes. Add apples to squash and use a spatula to mix together. Continue to roast for another 10 to 15 minutes or until squash and apples are tender and golden brown.
Meanwhile, in a large bowl, whisk together vinegar and syrup. Pour over squash and apples, using a spatula to toss until lightly coated. Transfer squash mixture back into large bowl and serve garnished with pecans.