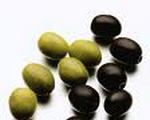 Prep: 2 hr 15 min
Cook Time: 50 min
Total: 3 hr 5 min
Serving: 6
Ripe Olive Skillet Bread has a distinctive flavor that will complement any dish.
Ingredients
1 clove garlic
1 teaspoon salt
1 package yeast
3/4 cup warm potato water
2 tablespoons olive oil
2 tablespoons sugar
1/2 cup warm freshly cooked potato, sieved
1 beaten egg
4 cups flour, sifted
1 1/2 cups canned pitted ripe olives, cut in wedges
Directions
Mash garlic and salt to a paste. Soften yeast in warm water. Add garlic paste, oil, sugar and potato and beat until well blended. Add 1 1/2 cups flour, beat well, cover and let rise 1 hour.
Add eggs, remaining flour and olives. Knead gently on floured board a few minutes. Turn into a well-greased 9 inch skillet and brush top with oil. Let rise in a warm place, until doubled, about 1 hour.
Bake at 375 degree F for 45 to 50 minutes until loaf is a deep brown and tests done. Let cool in pan 10 minutes, then turn out on rack.