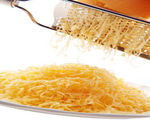 Prep: 20 min
Cook Time: 30 min
Total: 50 min
Serving: 6
You will love ther creamy sauce with the red snapper.
Ingredients
2 pounds red snapper fillets
1 cup sour cream
1/4 cup grated parmesan cheese
1 tablespoon freshly squeezed lemon juice
1 tablespoon grated onion
1/2 teaspoon salt
1/8 teaspoon hot pepper sauce
1/4 teaspoon paprika
Directions
Skin fillets and cut into seving size portions.
Place in a single layer in a well greased 12x8x2 inch baking dish.
Combine remaining ingredients except paprika.
Spread sour cream mixture over fish.
Sprinkle with paprika.
Bake at 350 degrees F for 25 to 30 minutes.