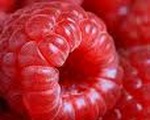 Prep: 20 min
Cook Time: 1 hr
Total: 1 hr 20 min
Serving: 10
Raspberry Jam Cake is flavored with cinnamon and allspice.
Ingredients
2 cups flour
1 teaspoon salt
1-1/4 teaspoon soda
1 teaspoon each nutmeg, cinnamon and allspice
1 cup oil
2 cups sugar
1 teaspoon vanilla extract
3 eggs
1-1/4 cups buttermilk
1 cup raspberry jam
1/2 cup nuts, chopped
1-1/2 teaspoons light corn syrup
2 tablespoons butter
Directions
Combine flour, salt and 1 teaspoon soda with spices in bowl, stirring to mix; set aside.
Mix oil and 1-1/2 cups sugar in a large bowl. Add vanilla and eggs, one at a time, beating well after each addition.
Stir in dry ingredients alternately with 1 cup buttermilk. Add jam and nuts, stirring until just blended. Spoon into a greased 10-inch tube pan. Bake at 325 degrees F for 60 minutes.
Remove from pan and cool on a wire rack.
Combine 1/2 cup sugar, 1/4 cup buttermilk, 1/4 teaspoon soda and remaining ingredients in saucepan. Cook over medium heat for several minutes, stirring constantly.
Spoon over warm or cool cake allowing topping to soak into cake.