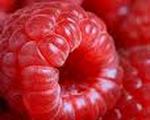 Prep: 2 hr 15 min
Cook Time: 1 hr 15 min
Total: 3 hr 30 min
Serving: 8
Raspberry Angel Tartlets are individual meringue shells filled with a tart lemon filling.
Ingredients
Meringue: 4 large egg whites
1/4 teaspoon cream of tartar
1 cup sugar
1 teaspoon vanilla
Lemon Filling: 1/2 cup sugar
2 large eggs
2 large egg whites
6 tablespoons fresh lemon juice
2 teaspoon grated lemon zest
2 tablespoons butter
4 cups fresh raspberries
confectioner's sugar for garnish
Directions
Make Meringue Shells: Preheat oven to 275 degrees F. Lightly coat 8 large (10 ounce) custard cups with nonstick cooking spray.
In a large bowl, beat egg whites and cream of tartar with an electric mixer on high speed until soft peaks form. Gradually beat in sugar and continue beating until the whites are thick and glossy, about 5 minutes. Beat in vanilla just until combined. Spread the meringue over the bottoms and slightly up the sides of the prepared cups. Bake for 45 minutes. Use a knife to loosen the shells but do not remove shells from the cups. Refrigerate immediately.
Make Lemon filling: Have a medium bowl ready. In a heavy saucepan, whisk sugar, eggs, egg whites, lemon juice and zest until well combined. Add butter and cook over low heat, whisking constantly, until the mixture has thickened and bubbled several times, about 5 minutes. Don't let mixture scramble.
Immediately transfer the filling to the bowl. Place a piece of plastic wrap directly on the surface to prevent a skin from forming. Refrigerate until completely chilled, about 1 hour.
To assemble tartlets: Spoon the chilled lemon filling into the meringue shells and fill the centers with fresh raspberries. Dust lightly with confectioner's sugar.