Featured Recipes
1-9 of 9 total recipes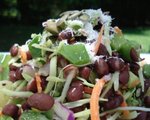 Delicious variations or additions: avocado, toasted almonds, sunflower seeds, mango (or any tropical fruit), orange juice, shredded carrots instead of broccoli slaw, scoop of cottage cheese or...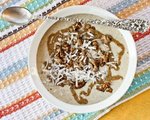 This recipe was inspired by smoothies made with cooked oatmeal and lots of raw oats. The doughiness of these smoothies was so good that I had the idea to combine overnight oats with a...
Cook Time: –
Serves: 2 Smoothies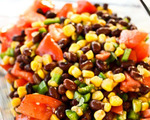 This dip is very versatile. It can be used as a salsa with tortilla chips or as a topper for salads. Even cook it into rice!
Cook Time: –
Serves: 3 Cups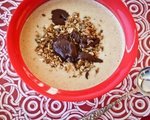 I woke up parched and seriously craving an orange this morning. I turned the orange into a smoothie -- and brought in orange granola and chocolate hazelnut butter to turn a single orange into a...
Cook Time: –
Serves: 2 Servings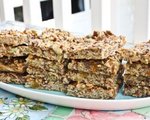 If you're in need of portable whole grains, these are perfect. They are the flavor of good nutrition!
Cook Time: –
Serves: 9 Bars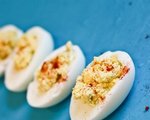 Turn hard-boiled eggs into your summer picnic favorite in minutes!
Cook Time: –
Serves: 1 Serving
These potatoes are soft, herby, buttery and can be dressed up with baked potato fixins' or served as a simple side dish.
Cook Time: –
Serves: 8-10 Servings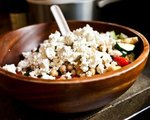 This is a great make-ahead meal with all of your nutritional needs covered.
Cook Time: –
Serves: 4 Servings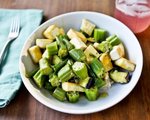 Green curry paste makes this dinner taste authentic and ready in minutes!
Cook Time: –
Serves: 4 Servings