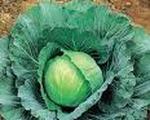 Prep: 50 min
Cook Time: 1 hr 20 min
Total: 2 hr 10 min
Serving: 8
A classic dish, Pork Stuffed Cabbage Leaves are savory and tangy.
Ingredients
1/2 cup long grain rice
1 small head cabbage
1 pound ground pork
salt and pepper
2 tablespoons vegetable oil
1, 15 ounce can tomato sauce
1 1/4 cup water
2 tablespoons brown sugar
2 tablespoons red wine vinegar
1 tablespoon soy sauce
Directions
Prepare rice as package directs.
Meanwhile, discard tough green outer leaves from cabbage; with sharp knife remove core. Fill a large pot with water and heat to boiling. Reduce to medium. Place cabbage in simmering water, cut side up. Using 2 large spoons, gently separate leaves as outer leaves soften slightly; remove 16 large leaves and let drain in colander; coarsely shred remaining cabbage; set aside. Trim rib of each reserved leaf very thin.
In medium bowl with fork, mix rice, ground pork, 1 teaspoon salt, and 1/8 teaspoon pepper.
On center of cabbage leaf, place 1/4 cupful ground pork mixture. Fold 2 sides of cabbage leaf toward center over meat, overlapping edges. From one narrow edge, roll jelly-roll fashion.
In 12 inch skillet over medium heat, in hot oil, cook reserved shredded cabbage 3 minutes. Stir in tomato sauce, water, brown sugar, vinegar, soy sauce, 3/4 teaspoon salt and 1/8 teaspoon pepper.
Place stuffed cabbage leaves, seam-side down, in sauce in skillet. Over medium heat, heat to simmering. Reduce heat to low; cover and simmer 45 minutes or until cabbage is tender.