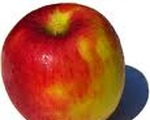 Prep: 1 hr 15 min
Cook Time: 15 min
Total: 1 hr 30 min
Serving: 8
What a crunchy combination! Popcorn and Apple Pie is deliciously unique.
Ingredients
5 cups popped popcorn
3 egg whites
1 cup sugar
1/2 cup finely chopped nuts
2 cups chunky applesauce
2 cups whipped topping, thawed
Directions
Place popcorn, 1 cup at a time, in an electric blender container and process to crush. Beat egg whites until soft peaks form. Add sugar gradually, beating until stiff. Fold in nuts and crushed popcorn. Spread in buttered pie pan.
Bake at 350 degrees F for 15 minutes.
Fold applesauce into whipped topping in bowl. Pour into cooled crust. Chill until serving time.