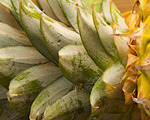 Prep: 10 min
Cook Time: 12 min
Total: 22 min
Serving: 4 Servings
A combination of rice, curry powder, cashews, raisins and pineapple create this creamy and fresh Indian-inspired salad. Enjoy with roast pork or chicken.
Ingredients
1 cup basmati or jasmine rice
1/4 cup regular or light mayonnaise
1/4 cup plain Greek yogurt
1/3 cup fresh orange juice
2 tablespoons curry powder
1/4 cup cashews
1/4 cup raisins
1/4 cup diced pineapple
Directions
Prepare the rice according to package directions, fluff with a fork and then set aside to cool slightly.
Place the mayonnaise, yogurt, orange juice and curry powder into a bowl and whisk vigorously until completely blended. Fold in the cashews, raisins, pineapple and cooked rice and then serve immediately.