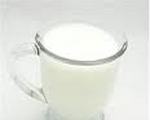 Prep: 5 min
Cook Time: 15 min
Total: 20 min
Serving: 4
Pennsylvania Dutch Funnel Cake brings the State Fair home.
Ingredients
1 egg
2/3 cup milk
1/4 teaspoon salt
2 tablespoons sugar
1 1/3 cup flour, sifted
3/4 teaspoon baking powder
vegetable oil for frying
confectioner's sugar for sprinkling
Directions
Beat the egg and add the milk. Sift together the salt, sugar, flour and baking powder. Add the egg mixture to the dry ingredients. Beat until smooth.
Heat 1 inch of oil to 375 degrees F in a heavy bottom skillet. Pour batter into a funnel. Hold finger over the bottom so the batter doesn't flow out.
Hold funnel over oil and allow batter to run out of funnel into hot oil, making swirls from center out. Cakes can be made any size. Fry until golden, turn and lightly fry top side. Drain on paper towel. Sprinkle with confectioner's sugar.