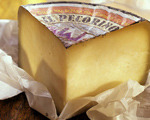 Prep: 5 min
Cook Time: 8 min
Total: 13 min
Serving: Makes enough glaze for 6 servings of chicken
Pear nectar and pear puree are blended with a combination of various spices and seasonings to create this rich, sweet and savory glaze for chicken. Use it on pork tenderloin as well for an equally delicious addition.
Ingredients
1 cup pear nectar
1 cup canned pear puree
1 cup water
1/2 cup corn syrup
2 tablespoons fresh lemon juice
1 tablespoon soy sauce
1 tablespoon cornstarch
1 teaspoon allspice
1/2 teaspoon dry mustard
1/2 teaspoon lemon zest
1/2 teaspoon sea salt
1/2 teaspoon fine ground black pepper
Directions
Place all of the ingredients into a saucepan over medium-high heat, and whisk vigorously until thoroughly blended.
Bring the mixture to a boil and then reduce the heat to medium-low. Simmer the mixture, stirring frequently, until thick and bubbly.
Generously brush the glaze onto both sides of the chicken during the last 5 minutes of cooking.