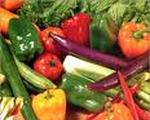 Prep: 20 min
Cook Time: 25 min
Total: 45 min
Serving: 8
Peanut Noodles are full of vegetables and a light, creamy peanut sauce.
Ingredients
Peanut Sauce: 3 green onions, cut into 1 inch pieces
3 garlic cloves
3/4 teaspoon hot red pepper flakes
6 tablespoons creamy peanut butter
1/4 cup chicken broth
1/4 cup soy sauce
3 tablespoons fresh lemon juice
Noodles: 1 pound thin Chinese egg noodles or spaghettini
1/3 cup chicken broth
3/4 pound shiitake mushrooms, stems removed, sliced
2 large carrots, peeled and julienned
1/2 pound snowpeas, julienned
2 tablespoons fresh lemon juice
1 red bell pepper, julienned
1 cucumber, peeled, halved lengthwise, seeds removed, thinly sliced crosswise
Directions
Make Sauce: In food processor, combine green onions, garlic and pepper flakes. Process until minced. Add remaining sauce ingredients; puree.
Cook noodles as package label directs; drain. Rinse with cold water until cooled. Place in large bowl; add sauce. Toss to coat.
In a skillet, bring 1/3 cup broth to boiling. Add mushrooms; cook 2 minutes, until almost tender. Add carrots and snowpeas; cook 2 minutes until crisp tender. Remove from heat; add the pepper and lemon juice. Toss. Cool 5 minutes. Add mushroom mixture and cucumber to noodle mixture; toss. Serve immediately.