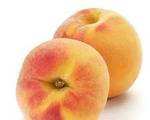 Prep: 30 min
Cook Time: 30 min
Total: 1 hr
Serving: 6
Peach Cobbler is an old fashioned dessert that never goes out of style.
Ingredients
6 peaches, peeled and halved
2 tablespoons butter, softened
1/2 cup sugar
1 egg, separated
1/2 teaspoon cinnamon
1/2 cup sugar
1/4 cup milk
1/4 teaspoon salt
16 graham crackers, crushed fine
1 teaspoon baking powder
1/4 teaspoon vanilla
Directions
Arrange peach halves in the bottom of a 8 by 8 inch baking pan. Sprinkle with 1/2 cup sugar and cinnamon.. Set aside while making batter.
Cream the butter and sugar (1/2 cup) add the egg yolk, milk and salt. Beat well. Mix the crushed graham cracker crumbs and baking powder and combine with creamed mixture. Add vanilla and fold in stiffly beaten egg whites. Spread batter over peaches.
Bake at 350 degrees F for 30 minutes.