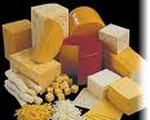 Prep: 25 min
Cook Time: 55 min
Total: 1 hr 20 min
Serving: 4
Parsnips Au Gratin is a great side dish. Parsnips are sweet and delicate and cheddar cheese enhances their mild flavor.
Ingredients
2 pounds parsnips
boiling water
salt
Sauce: 2 tablespoons butter
2 tablespoons flour
1/2 teaspoon salt
1/8 teaspoon pepper
1 1/2 cups milk
2 tablespoons butter
1/4 cup dry bread crumbs
1/3 cup sharp Cheddar cheese, shredded
Directions
Wash parsnips and peel. Cut lengthwise into quarters and remove core. Cut crosswise into 1 1/2 inch pieces.
In 1 inch boiling salted water in 3 quart saucepan, simmer parsnip, covered, 10 to 15 minutes or just until tender. Drain.
Meanwhile, preheat oven to 350 degrees F. Grease a 1 1/2 quart casserole.
Make sauce: Melt 2 tablespoons butter in small saucepan. Remove from heat. Stir in flour, salt and pepper to make a smooth mixture. Gradually add milk, stirring.
Over medium heat, bring to boiling, stirring constantly. Reduce heat; simmer 1 minute. Combine sauce with parsnip in prepared casserole.
In 2 tablespoons butter in a small saucepan, brown bread crumbs, stirring.
Remove from heat. Add cheese, mixing well. Sprinkle over parsnip mixture. Bake, uncovered, 25 minutes or until bubbly and golden.