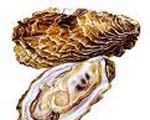 Prep: 30 min
Cook Time: 15 min
Total: 45 min
Serving: 6-8
Right from the bayou! Oysters Louisiana is a great dish to serve your guests this holiday season.
Ingredients
48 oysters, about 2 pints
1/4 pound butter plus 2 tablespoons
2 stalks celery, finely chopped
1 garlic clove, crushed
2 tablespoons flour
1 tablespoon Worcestershire sauce
dash of cayenne
salt to taste
1 cup mushrooms, sliced
1 small can tomato paste
1/4 cup of bread crumbs mixed with 2 tablespoons melted butter
Directions
Drain oysters, dry on paper towels.
In a skillet, melt butter. Add celery and garlic. Cook gently until tender. Add flour, Worcestershire sauce, tomato paste and mushrooms. Add cayenne and salt to taste.
In a separate skillet, melt 2 tablespoons butter and cook oysters until edges curl. Add to sauce mixture. Place in casserole and cover with buttered crumbs and brown in 325 degree F oven for 10 minutes.