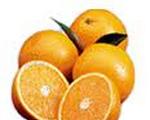 Prep: 5 min
Cook Time: 15 min
Total: 20 min
Serving:
Orange Spice Barbecue Sauce is delicious with pork chops and chicken.
Ingredients
1/4 cup sugar
1/2 teaspoon allspice
1 cup orange juice
1/4 cup butter
2 tablespoons cornstarch
1/2 teaspoon cloves
2 tablespoons cider vinegar
Directions
Combine sugar, cornstarch, allspice and cloves in a small saucepan. Stir in orange juice and vinegar. Cook over medium heat stirring constantly until sauce thickens and bubbles. Cook while stirring for 1 minute. Stir in butter until blended.