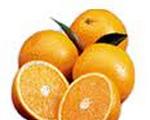 Prep: 3 hr 30 min
Cook Time: 1 hr
Total: 4 hr 30 min
Serving: 16
Orange Oatmeal Bread is a flavorful, hearty treat for breakfast.
Ingredients
2 packages active dry yeast
1/4 cup warm water
2 cups milk
1/4 cup butter
2/3 cups sugar
10 cups flour (1/2 wheat and 1/2 white)
2 cups orange juice
1/2 cup molasses
1 tablespoon salt
2 cups uncooked oatmeal
2 cups raisins
Directions
In a small cup, sprinkle yeast over warm water; stir until dissolved, and set aside. Scald milk and pour over oatmeal and butter in large mixing bowl. Let stand 1/2 hour.
Add orange juice, molasses, salt, sugar, raisins and dissolved yeast mixture to oats. Stir in enough flour to make a soft dough. Knead 10 minutes until dough is smooth.
Place in a greased bowl; cover and let rise until double in bulk, usually about 1 1/2 hours. Remove from bowl and knead several minutes.
Shape into 3 loaves and place in 3 greased loaf pans. Cover and let rise until double (about 2 hours).
Bake at 350 degrees F for 1 hour or until loaves sound hollow when tapped on top. Cool.