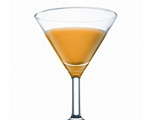 Prep: 5 min
Cook Time: –
Total: 5 min
Serving: 1 Serving
This New England-themed cocktail is made with Greylock Gin from western Massachusetts and bitters from Brookline, Mass. Because Bittermens Boston Bittahs are a seasonal product, you may not find them readily available at your local liquor store.
Ingredients
2-1/2 ounces Greylock Gin
1/4 ounce Dry Vermouth
1/4 ounce Honey Syrup
1 dash Bittermens Boston Bittahs
Lemon rind to garnish
Directions
Place all of the ingredients, except for the lemon rind, into a cocktail shaker and then fill with ice.
Stir the mixture for 30 seconds and then strain into a cocktail glass.
Run the lemon wedge around the rim of a cocktail glass, twist over the contents of the beverage and then drop in the glass; serve immediately.