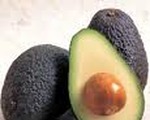 Prep: 12 hr 25 min
Cook Time: –
Total: 12 hr 25 min
Serving: 12
Noel Salad Loaf has a unique combination of flavors and textures.
Ingredients
1/2 cup avocado, cubed
lemon juice
1 (8 ounce) package cream cheese, softened
1/3 cup mayonnaise
1/2 cup celery, chopped
1 (9 ounce) can crushed pineapple, drained
1/4 teaspoon salt
1 cup sweetened whipped cream
red food coloring
1 can jellied cranberry sauce
Directions
Coat avocado with lemon juice to prevent darkening. Set aside.
Blend cheese and mayonnaise in a bowl. Fold in celery and pineapple. Sprinkle with 1 teaspoon lemon juice and salt. Tint whipped cream pink. Fold avocado and whipped cream into cheese mixture.
Cube 3/4 of the cranberry sauce. Fold into cheese mixture. Spoon into a loaf pan. Freeze overnight. Unmold. Garnish with remaining cranberry sauce. Slice to serve.