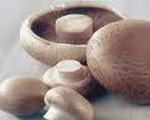 Prep: 45 min
Cook Time: 1 hr
Total: 1 hr 45 min
Serving: 8
Delicious comfort food, Mushroom Spoon Bread goes great with roasted chicken or pork.
Ingredients
6 tablespoons unsalted butter
1 pound mushrooms, sliced
1 small onion, chopped
1 tablespoon sherry
2 green onions, chopped
1 tablespoon fresh thyme, chopped
coarse salt and freshly ground pepper
3 cups whole milk
1/2 cup fine yellow cornmeal
6 eggs, separated
4 cloves garlic, chopped
1 cup Parmesan cheese, grated
Directions
Melt 4 tablespoons butter in a 12 inch skillet. Add mushrooms and cook, stirring, 10 minutes. Add onion and 3 cloves garlic. Cook, stirring, until mushrooms turn a deep golden brown and all the liquid has disappeared, about 12 minutes. Deglaze with sherry. Remove pan from heat, stir in green onions and thyme. Season with salt and pepper. Spread out mushrooms to cover the bottom of the skillet.
Heat milk to a simmer in a large saucepan. Gradually whisk in cornmeal. Whisk over medium heat until thick, about 5 minutes. Remove pan from heat.
Melt remaining 2 tablespoons butter with remaining garlic; whisk into thickened cornmeal mixture. Whisk in egg yolks, 2/3 cup Parmesan and 3/4 teaspoon salt.
Beat egg whites to sturdy peaks. Stir 1/4 whiles into the cornmeal mixture. Fold in remaining whites.
Spread cornmeal mixture over mushrooms. Sprinkle with remaining Parmesan. Bake at 350 degrees F for 20 minutes or until spoon bread is puffed and golden. Serve warm.