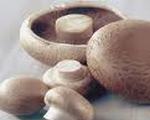 Prep: 20 min
Cook Time: 55 min
Total: 1 hr 15 min
Serving: 6
Serve Mushroom Sausage Stuffing next to roasted chicken or pork or stuff into a 5-6 pound chicken.
Ingredients
4 onions, sliced
6 tablespoons olive oil
4 tablespoons butter
4 cups mushrooms, chopped
salt and pepper to taste
1/2 cup dry white wine
2 tablespoons butter
2 pounds spicy turkey sausage meat, casings removed
1 bunch fresh tarragon, leaves only
Directions
Heat a large skillet with 2 tablespoons of the olive oil and 1 tablespoon of the butter. Add the onions and saute over medium heat until caramelized, about 30 minutes.
Meanwhile, heat a separate skillet with 2 tablespoons of olive oil and 3 tablespoons of butter. Add the mushrooms and saute over medium high heat until crisp on the edges, about 10 to 15 minutes. Season with salt and pepper. Add the chopped tarragon leaves. Turn the heat up to high and add the wine. Let the wine cook off for a couple of minutes, then lower heat and simmer with the mushrooms for 10 minutes. Remove from heat.
Place the caramelized onions and mushrooms in a bowl. In the skillet used to cook the onions, add 2 tablespoons olive oil and the sausage meat. Brown the sausage over high heat, breaking it into small pieces, until it is cooked through, about 7 minutes. Add to the onions and mushrooms and stir well to combine.