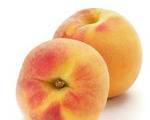 Prep: 45 min
Cook Time: 20 min
Total: 1 hr 5 min
Serving:
Spread Mixed Soft Fruit Jam on your toast for a refreshing wake up call.
Ingredients
10 cups diced apricots, peaches, pears or any combination
1/2 cup concentrated apple juice or white grape juice reduced from 1 1/3 cups
1 package powdered pectin
6 tablespoons glycerine
dash of salt
6 tablespoons lemon juice
Directions
Peel and chop fruit; retain any juice and include with total volume. Put fruit in a large kettle; add juice. Bring to a boil; cover, lower heat and cook until fruit is soft, about 15 minutes.
Remove from heat; add pectin, glycerine, salt and lemon juice; stir well. Return to heat; bring to a full rolling boil; boil exactly one minute.
Remove from heat. Pack into sterilized jars, seal and process in hot water bath for 30 minutes after bath returns to boiling. Cool. Check seals. Store in a cool place.