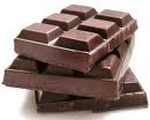 Prep: 45 min
Cook Time: 40 min
Total: 1 hr 25 min
Serving: 8
Melted marshmallows are spread over Mississippi Mud Cake.
Ingredients
1-1/2 cups butter
4 teaspoons vanilla extract
3/4 cup cocoa
2 cups nuts, chopped
2 cups sugar
1/2 cup shortening
4 eggs
1-1/2 cups flour
1 large bag marshmallows
6 tablespoons milk
Directions
Combine 1 cup butter, 3 teaspoons vanilla, 1/4 cup cocoa, 1 cup nuts and next 4 ingredients in bowl, mixing well.
Pour into a large greased and floured baking pan. Bake at 350 degrees F for 40 minutes or until cake tests done.
Melt marshmallows and spread over cake. Combine remaining 1/2 cup butter, 1 cup nuts, 1/2 cup cocoa and milk in saucepan until melted. Add remaining vanilla, mixing well.
Frost cake. Chill for 30 minutes.