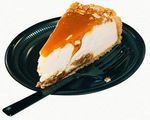 Prep: 30 min
Cook Time: 20 min
Total: 50 min
Serving: 12
A great way to serve individual cheesecakes to guest. Top with pie cherries or fresh strawberries.
Ingredients
16 oz cream cheese, softened
2/3 cup granulated sugar
1 Tablespoon lemon juice
1 Tablespoon vanilla
2 eggs
1 graham crackers, crushed
2 tablespoons sugar
3 tablespoons melted butter
Directions
With a mixer blend cream cheese, sugar, lemon juice, vanilla and eggs.
In a bowl combine the crackers, sugar and butter.
Mix until moist.
In muffin pans, place aluminum liners.
Add one tablespoon of cracker mixture to each liner and press.
Add cream cheese filling, about 2 Tablespoon each. Bake at 375 degrees F for 15-20 minutes.
Test for doneness with a toothpick.
Let cool, chill.