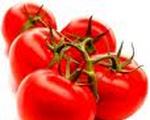 Prep: 15 min
Cook Time: 5 min
Total: 20 min
Serving: 2
Mediterranean Eggs are flavored with tomatoes and basil.
Ingredients
1 teaspoon vegetable oil
3 green onions, chopped
1 medium tomato, chopped
1 tablespoon fresh basil, chopped
1 cup fat free egg product
freshly ground pepper
Directions
Heat oil in an 8 inch skillet over medium heat. Cook onions in oil for 2 minutes. Stir in tomato and basil. Cook about 1 minute, stirring occasionally until tomato is heated through. Pour egg product over tomato mixture.
As mixture begins to set at bottom and sides, gently lift cooked portions with a spatula so that the uncooked portion can flow to the bottom. Cook about 4 minutes until eggs are thickened. Sprinkle with pepper.