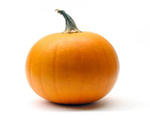 Prep: 15 min
Cook Time: 25 min
Total: 40 min
Serving: 12 People
Consider serving these spiced muffins at your next holiday meal.
Ingredients
2 cups flour
1-1/4 cups brown sugar, divided
2 teaspoons baking powder
1 teaspoon cinnamon
1/2 teaspoon baking soda
1/2 teaspoon nutmeg
1/4 teaspoon salt
2 eggs
1-1/2 cups canned pumpkin
3/4 cup evaporated milk
1/4 cup vegetable oil
3 tablespoons maple syrup, divided
1 cup chopped nuts
1 3-ounce package cream cheese
Directions
Beat eggs, pumpkin, milk, vegetable oil and 1 tablespoon syrup.
In a separate bowl, combine flour, 3/4 cup brown sugar, baking powder, cinnamon, baking soda, nutmeg and salt.
Blend flour combination into pumpkin mixture.
Fold in 1/2 cup nuts; set aside.
Cream 1/4 cup brown sugar, cream cheese and remaining syrup.
Fold into pumpkin batter until mixture appears swirled.
Pour batter into prepared muffin tins.
Mix together remaining nuts and brown sugar; sprinkle over muffin tops.
Bake at 400 degrees for 20-25 minutes.