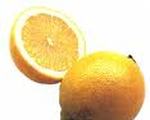 Prep: 25 min
Cook Time: 15 min
Total: 40 min
Serving: 4
Liver Slivers has a lemony gravy so make plenty of mashed potatoes.
Ingredients
1 pound beef liver
1/2 cup flour
salt and pepper to taste
1/2 teaspoon basil
1 tablespoon lemon juice
3 tablespoons granulated beef bouillon
2 tablespoons chives, chopped
1/4 pound margarine
Directions
Remove membranes from liver; cut into 1/4 inch strips. Combine flour and all seasonings in a plastic bag; mix well. Add liver and toss until well coated with flour mixture. Let liver stand on a plate for at least 10 minutes.
Heat margarine until foamy; add liver and cook for 5 minutes, turning continually. Remove liver and keep warm.
To make gravy: Add lemon and beef bouillon to pan drippings and stir well. Pour over liver and sprinkle with chives.