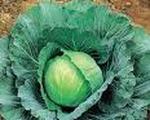 Prep: 1 hr 10 min
Cook Time: –
Total: 1 hr 10 min
Serving: 8
Linda's Slaw is a big hit at family get togethers where everyone is hungry and singing for their supper.
Ingredients
Slaw: 2, 3 ounce packages chicken or beef Ramen noodles
1 pound package of cabbage slaw mix
1 cup sunflower seeds
1 bunch green onions, chopped
Dressing: 3/4 cup peanut or sesame oil
1/3 cup sugar
2 flavor packets from Ramen noodles
Directions
In a medium bowl, crunch noodles into bite-size pieces. Stir in slaw mix, sunflower seeds and green onions. Mix together oil, sugar and flavor packets. Pour dressing over slaw and mix well. Refrigerate at least 1 hour.