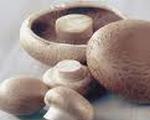 Prep: 15 min
Cook Time: 10 min
Total: 25 min
Serving: 4
Nothing will light up your guests like Lightening Beef and Mushrooms. Enjoy this hearty dish with a glass of Cabernet Sauvignon.
Ingredients
6 ounces spaghetti, cooked al dente and drained
6 ounces flank steak, cut across the grain in 1/4 inch slices
2 teaspoons garlic cloves, minced
1/2 pound mushrooms, sliced
4 tablespoons parsley, chopped
2 teaspoons olive oil
2 teaspoons grated orange peel
2 medium carrots, grated
Sauce: 4 tablespoons Cabernet Sauvignon
2 tablespoons Worcestershire sauce
1/4 teaspoon Tabasco sauce
1/4 teaspoon ground pepper
1 tablespoon tomato paste
1 teaspoon dried thyme
Directions
Assemble all the ingredients for the sauce in a small bowl and set aside.
In a large pan or wok, heat the olive oil over medium heat. Add the garlic, orange peel and beef, stirring quickly for 30 to 60 seconds until the beef is rare. Remove the beef to a plate.
Add the mushrooms to the pan and cook for 3 to 4 minutes, stirring frequently, until they start to release their moisture. Add the spaghetti, carrots, parsley and sauce. Toss everything together. Serve warm.