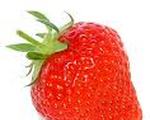 Prep: 3 hr 30 min
Cook Time: 5 min
Total: 3 hr 35 min
Serving: 8
Layered Strawberry Jello starts out with a buttery crust.
Ingredients
1/4 pound butter
1/4 cup brown sugar
1 cup flour
1 cup nuts, chopped
1, 3 ounce package Orange Jello
1 cup hot water
1, 8 ounce package cream cheese, softened
3/4 cup sugar
2 envelopes Dream Whip
2, 3 ounce packages Strawberry Jello
3 cups hot water
Directions
Cream butter and sugar. Add flour and nuts. Mix well. Press mixture into a 9 by 13 inch baking pan. Bake at 375 degrees F for 12 minutes. Cool.
Middle layer: Dissolve orange Jello in 1 cup hot water. Cream together cream cheese with sugar. Prepare Dream Whip according to package. Add cooled Orange Jello to cream cheese mixture. Fold in Dream Whip and pour over crust. Refrigerate.
Top Layer: Dissolve strawberry Jello with 3 cups hot water. Cool before putting on top of middle layer. Refrigerate 3 hours.