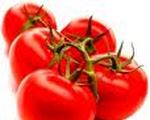 Prep: 25 min
Cook Time: 1 hr
Total: 1 hr 25 min
Serving: 4
Delicious and easy to make Lasagna Roll Ups are perfect to make ahead for a special Sunday dinner.
Ingredients
8 ounces lasagna noodles, cooked and drained
1 3/4 cups ricotta cheese
1 1/4 cups frozen chopped spinach, thawed and well drained
1 egg, slightly beaten
4 tablespoons Parmesan cheese, grated and divided
1/2 teaspoon salt
1/4 teaspoon black pepper
1/8 teaspoon nutmeg
1, 14 ounce jar spaghetti sauce
Directions
Let lasagna noodles cool on a piece of foil. In the meantime, in a bowl, stir together ricotta, spinach, egg, 2 tablespoons Parmesan, salt, pepper and nutmeg.
Spread 3/4 cups spaghetti sauce on the bottom of a 9 by 13 inch baking pan.
Spread about 1/3 cup cheese mixture on each noodle to within 1 inch of ends; roll up. Place rolls, seam side down, in prepared pan. Top with remaining sauce. Sprinkle with remaining Parmesan cheese. Cover.
Bake at 350 degrees F for 35 minutes.