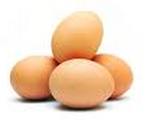 Prep: 15 min
Cook Time: 1 hr
Total: 1 hr 15 min
Serving: 10
Mama Mia! Italian Brunch Casserole with have your family singing at the breakfast table.
Ingredients
1 1/4 pounds Italian turkey sausage, casings removed
1 large green bell pepper, finely chopped
1 medium onion, finely chopped
2 cups fresh mushrooms, sliced
2 garlic cloves, minced
1 teaspoon dried oregano
2, 14 ounce cans diced tomatoes with garlic, basil and oregano, drained
3 cups seasoned croutons
5 egg whites
2 eggs
1 1/2 cups milk
1/4 teaspoon black pepper
2 cups Mozzarella cheese, shredded
Directions
Preheat oven to 350 degrees F. Coat a 9 by 13 inch baking dish with cooking spray.
Crumble sausage and place in a large skillet over medium-high heat. Cook until no longer pink, stirring constantly.
Reduce heat to medium. Add bell pepper and onion; cook until onion is translucent, about 4 minutes, stirring frequently. Add mushrooms, garlic and oregano; cook until mushrooms are tender, 2 to 3 minutes. Add tomatoes; cook 1 minute. Remove from heat. Stir in crouton; mix well. Spread sausage mixture in pan.
Combine egg whites, eggs, milk and black pepper. Whisk until well blended and pour evenly over sausage mixture. Sprinkle evenly with cheese.
Loosely cover with foil and bake 45 minutes. Remove foil and bake 10 minutes, or until top is golden brown.