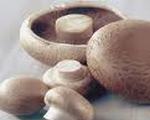 Prep: 15 min
Cook Time: 10 min
Total: 25 min
Serving: 4
Hungarian Mushrooms get their flavor from paprika and lemon juice.
Ingredients
2 pounds fresh mushrooms, cleaned and sliced
1/4 cup butter
1/4 cup onions, chopped
1 tablespoon flour
1 tablespoon paprika
1 1/2 teaspoons lemon juice
1 teaspoon salt
1/4 teaspoon pepper
1 cup sour cream
Directions
In a large skillet, saute onions in butter then add sliced mushrooms. Stir and cook about 3 minutes. Stir in flour and all other ingredients except the sour cream. Just before serving stir in sour cream.