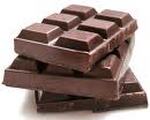 Prep: 20 min
Cook Time: 35 min
Total: 55 min
Serving: 12
Nuts and marshmallows are the stars in Heavenly Hash Cake.
Ingredients
2 cups sugar
2 cups flour
2 sticks butter
1 cup water
4 tablespoons cocoa
2 eggs
1/2 cup buttermilk
1/2 teaspoon salt
1 teaspoon baking soda
1 teaspoon vanilla extract
2 cups marshmallows
Icing: 1 stick butter
4 tablespoons cocoa
6 tablespoons milk
1, 16 ounce box confectioner's sugar
1 cup pecans, chopped
1 teaspoon vanilla
Directions
Sift sugar and flour together. Melt butter in water, add cocoa; add to sugar and flour. Combine eggs in remaining ingredients except marshmallows. Mix well, add to sugar and butter.
Pour into greased 9 by 13 inch pan and bake for 25 minutes at 350 degrees F. Turn off oven and remove cake. Cover top with marshmallows. Return cake to oven to soften marshmallows while making icing.
Icing: Melt butter, add cocoa and milk, beat until well blended; add remaining ingredients. Mix thoroughly and pour over warm cake. Let cool.